Announcement: Talk by Nick Shumaker (OEC) at OU
PV in Oklahoma: A Cooperative Utility's View of Emerging Solar Integration within the SPP Marketplace
Abstract: In this seminar, participants will learn how the electric utility grid is structured within Oklahoma from the prospective of Oklahoma Electric Cooperative, and how it is beginning to integrate with utility solar production. We will cover terminology for distribution, transmission and generation of power, as well as the structure of the Southwest Power Pool. We will see how the new Southwest Power Pool Day-Ahead Market is impacting the pricing structure of the electric grid and investment in infrastructure. We will primarily focus on how solar integrates with needs of the market place and the needs Oklahoma Electric Cooperative as well as its G&T, Western Farmers Electric Cooperative. The seminar will also show off solar projects that Oklahoma Electric Cooperative and Western Farmer's Electric Cooperative have installed within Oklahoma and even locally within Norman. We will wrap up the discussion by looking to the future of PV technology, and how the industry can solves some of the technologies weaknesses.
Place: OU, NH 103 (Physics Building)
Day & Time: Friday 31st August at 11:30 am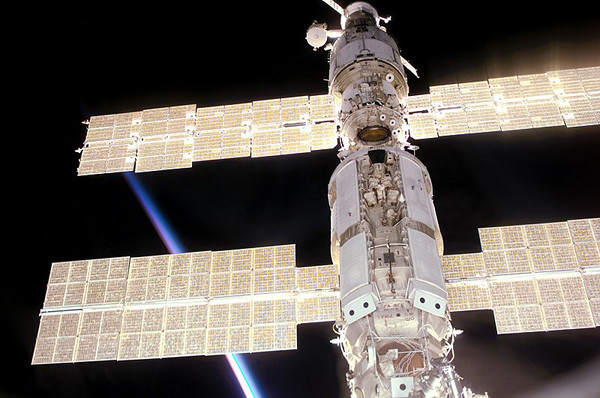 Oklahoma Institute for Photovoltaic Research
Numerous discussions between colleagues at TU, OU and OSU contributed to the creation of this institute. The idea of a PV research institute at Oklahoma started in 2013 and evolved over a period of two years. A Meeting was held at Dr. Blais' office (TU provost) in spring 2014 to discuss the creation of a new interdisciplinary, inter-university institute. The strong support from the Vice President for Research at OU and OSU's Arts & Sciences Dean for Research in 2015 led to the formation of the interdisciplinary, inter-university Institute that started on 2016 July.
Goals:
To design, model and fabricate new generation of cost-effective photovoltaic (PV) cells
To foster interdisciplinary research between faculty and students in Physics, Chemistry, and Engineering disciplines in Oklahoma universities
To share PV research resources between Oklahoma's three major research universities
To collaborate on PV research for attracting funding from private, state and federal agencies
To promote PV technology in Oklahoma
To develop joint PV research projects between the three major research universities in Oklahoma
Why a PV research institute?
PV research is interdisciplinary research
PV research requires expertise in Physics, Chemistry, Materials, and Electrical and Mechanical Engineering
We aim to develop, design, and fabricate cost-effective 3rd generation solar cells
3rd generation solar cells are currently under development as the cheap alternative to silicon based solar cells